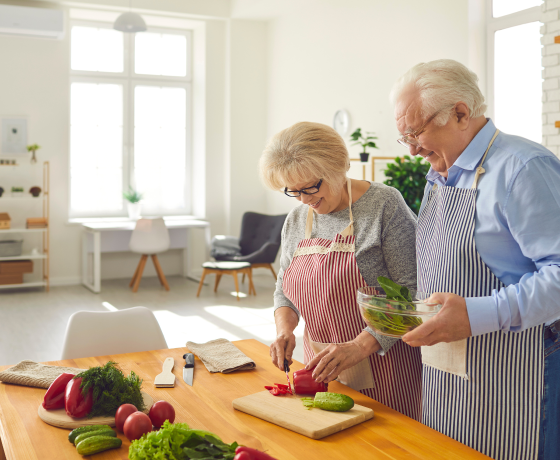 By 2050, one in four people in the United Kingdom will be aged 65+ years. A key public health challenge is therefore to identify solutions to reduce disability and morbidity in older adults and extend health-span. In January 2021, the Scientific Advisory Committee on Nutrition (SACN) published a position statement on nutrition and older adults living in the community. The statement made no recommendations for changes to nutrient requirements for older adults in the UK, highlighting a lack of high-quality evidence. The position statement identified research recommendations, including the needs for RCTs and longitudinal studies, particularly in under-researched population groups.
Food and nutrition policy drive food reformulation and innovation, and instigate educational campaigns and interventions. Therefore, to initiate real change in the UK older adult food system, further high-quality evidence is required. There is a rapidly growing network of multisector interdisciplinary stakeholders across, academia, healthcare, food industry engaged in improving the food system for healthy ageing through the BBSRC/MRC-funded Food4Years Network. The Special Interest Group (SIG) will focus this community on the key research required to drive policy change.
The Nutrition In Healthy Ageing SIG will focus on the Society's Strategic Plan Priorities 1,2 and 3.
The SIG will increase capacity for engagement by the Society on the gaps, barriers, and solutions to improving the older adult food landscape(P1).
The SIG will achieve this by facilitating interactions of NS members, especially Early Career Researchers, with wider stakeholder groups (policy makers, industry, and charities) where often opportunities are lacking(P2).
The SIG will showcase the Society's academics to stakeholders, having the double benefit of hastening the implementation of evidenced-based research into tangible interventions and promoting the Society's high-quality evidenced-based nutritional science(P1&3).
The SIG will engage with researchers and policy members globally to learn from and showcase, the research of Society members(P3).
Aims and Objectives
To engage NS members and older adult researchers to understand the breadth of work being undertaken in older adult nutrition research within the membership. This will be utilised to understand the gaps in research required to drive change in this area.
To facilitate new collaborations and interaction with policy makers, industry, and charities, for example through the newly established All Party Parliamentary Group on Nutrition: Science and Health.
To provide a platform to exchange knowledge , identify novel methods and encourage inclusive approaches and interdisciplinary working impact practice through evidenced-based high-quality research and co-production of tools and resources.
To work together and network with international researchers and policy makers to share evidence and good practice to inform nutrition and health guidelines and policy for older adults
Chairs
(Co-Chair): Miriam Clegg, Senior Lecturer, University College Cork
(Co-Chair): Claire McEvoy, Senior Lecturer, Queens University Belfast