The Advisory Council is established under the Nutrition Society's Articles of Association 55-57, 'There shall be a body of persons known as the Council whose composition, rules and regulations shall be proscribed by the Trustees from time to time.'
The Advisory Council comprises of 20 elected members, including six members of Council, the eleven Board of Trustees, the Secretaries of the Scottish Section and the Irish Section and the Student Section Chair. Advisory Council members provide advice, critique, ideas and insight for Trustees to help underpin the evidence required to inform the proposals and subsequent decisions of Trustees, in support of the development and delivery of strategy, policy and activity. In addition, Advisory Council members identify future priorities and opportunities under the strategic plan, facilitate communication and access to the membership, stakeholders, external networks and potential partners, and support promotion of Society activities and help raise its profile.
The six elected members of the Council are elected for a three year term, they represent Academia, Animal Nutrition, Policy, Clinical and Medical, Industry and Public Health. After their first term Council members may be re-elected for another three year term. However, they cannot serve more than two three year terms concurrently. To find out more about current vacancies on the Advisory Council, view the elections and voting section below.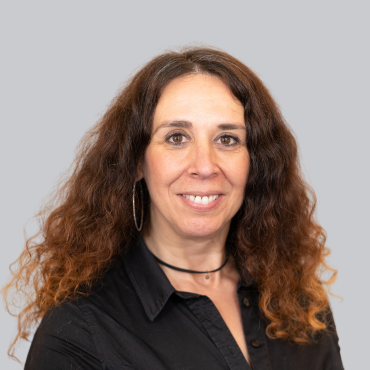 Dr Spiridoula Athanasiadou
Role
Council Member - Animal Nutrition
Organisation
Scotland's Rural College (SRUC)
Dr Spiridoula Athanasiadou (DVM) is a Reader in gastrointestinal health at SRUC.
Her research focuses on developing sustainable nutritional alternatives to chemoprophylaxis for parasite control in livestock, to mitigate production losses, anthelmintic resistance and greenhouse gas emissions.
She has coordinated European and national projects and led research work on the use of bioactive forages and dietary protein supplementation for the replacement of anthelmintics for parasite control in small ruminants.
She has set up multiple in vitro and in vivo infection models and extensive experience in investigating the antiparasitic properties of plant extracts; she has links with groups of stakeholders and facilitate research outputs dissemination.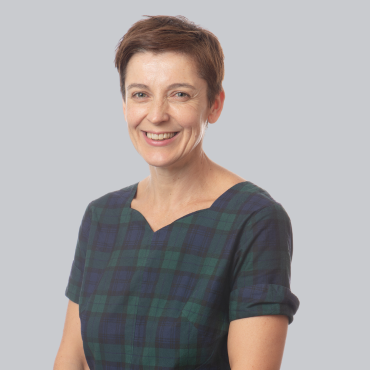 Dr Adrienne Cullum
Role
Council Member - Policy
Organisation
Office for Health Improvement and Disparities, Department of Health and Social Care
Adrienne is Head of Nutrition Science at the Office for Health Improvement and Disparities, Department of Health and Social Care. Her role includes overseeing the work of the Scientific Advisory Committee on Nutrition; the National Diet and Nutrition Survey and Infant Feeding Survey; and EU Transition, Nutrition and Health Claims. Previously, Adrienne was a technical lead within the Centre for Public Health at the National Institute for Health and Care Excellence, where she was involved in developing guidelines on diet and obesity. Adrienne's doctorate in social medicine, from the University of Bristol in 2001, focused on the development of adiposity in young adults.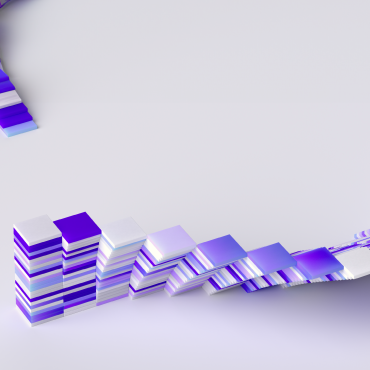 Professor Michelle McKinley
Role
Council member - Academia
Organisation
Queen's University Belfast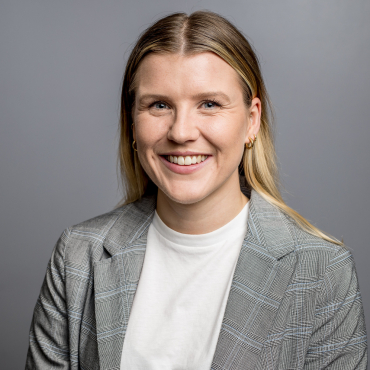 Eva-Leanne Thomas
Role
Student Section Chair
Organisation
Queen's University Belfast
Eva-Leanne is a Registered Associate Nutritionist having graduated from the University of Surrey with a BSc in Nutrition. She continued her studies across Europe studying at La Universidad Autónoma de Madrid, the University of Reading and Università di Torino under EIT Food's Master in Food System Programme with a focus on personalised nutrition and functional foods. Eva is currently embarking on a new academic journey as a Doctoral Researcher at Queen's University Belfast.
She has been a member of the Nutrition Society Student Section since September 2019, occupying the Communications Representative role. Eva looks forward to optimising her comms skills in her new role as student section chair, serving to enhance opportunities available to student members, increase their uptake and help student voices be heard.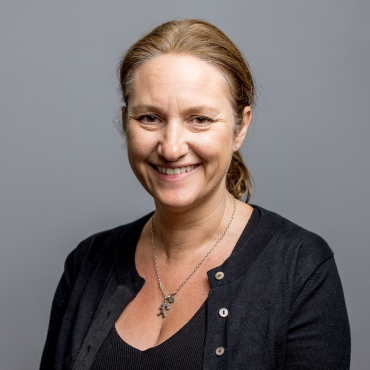 Dr Hannah Theobald
Role
Council Member - Industry
Hannah Theobald is Head of Nutrition at Quorn Foods, which is home to the alternative protein brands, Quorn and Cauldron.
She has a career spanning almost 20 years working in the food and pharmaceutical industries as well as the NGO sector, having worked at Waitrose, the British Nutrition Foundation, GlaxoSmithKline (GSK), pladis and the Global Alliance for Improved Nutrition (GAIN) previously. Hannah has experience of nutrition research, product claims, communications, stakeholder engagement, employee wellbeing and strategy development at both the national and international level.
Hannah has both a BSc and PhD in nutrition from King's College London and is a Registered Nutritionist with the Association for Nutrition. She also holds a Diploma in sports nutrition from the International Olympic Committee. In her spare time, she can often be found cycling or hiking in the Surrey Hills or on a plane heading to explore a new country and its food.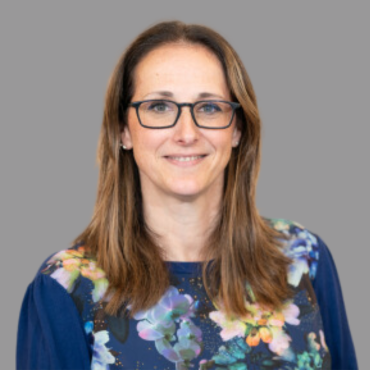 Dr Alexandra Mavroeidi
Role
Secretary of the Scottish Section
Dr Alexandra Mavroeidi, is a Senior Lecturer in Physical Activity for Health. She has worked in the field of nutrition, exercise/sedentary behaviour, and bone health for the past 22 years. She had been involved in several studies looking at the relative contributions of sunlight, diet, and physical activity on vitamin D status in women living in the north of the UK.
She became a state registered dietitian in 2000 and moved to Aberdeen the following year to undertake her MSc in Sports Nutrition. In 2002, she joined the Osteoporosis Research Unit and carried out her PhD looking at the effect of habitual physical activity on the bone mass of older postmenopausal women. She stayed in Aberdeen as a Lecturer in Exercise/Human Physiology at the University of Aberdeen until 2015.
In 2015 she relocated to Glasgow due to family circumstances, where she undertook a 1-year lecturing position with the University of Glasgow as the level 3 BSc (Hons) Physiology co-ordinator. In 2016 she joined the Ageing Well Research Group at the Glasgow Caledonian University as a Research Fellow.
In 2018 she joined the Physical Activity for Health Group at Strathclyde University, as a Senior Lecturer. She is an active member of several professional societies including the Royal Osteoporosis Society, American Society of Bone and Mineral Research and American College of Sports Medicine. She was part of the scientific panels reviewing the vitamin D clinical guidelines on behalf of the Royal Osteoporosis Society (2019), and updated the current CMO's UK Physical Activity Guidelines for Older Adults (2019). She has been a committee member of the Scottish Section of the Nutrition Society since 2017, and as Secretary since 2022.
In 2023, Alex moved back to Glasgow Caledonian University to assume the role of Head of Department for Occupational Health and Nutrition & Dietetics.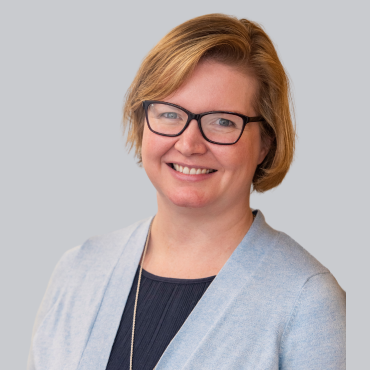 Dr Caroline Childs
Role
Council Member - Clinical/Medical
Organisation
University of Southampton
Dr Childs' BSc (Hons) Nutritional Sciences (1st class) from the University of Southampton was followed by PhD research on "The effect of gender, pregnancy and diet upon tissue fatty acid composition and immune function". She undertook two postdoctoral nutrition research projects in the Department of Food and Nutritional Sciences, University of Reading, and during this time was named as one of the top three young investigators in Lipids and Nutrition at the International Society for the Study of Fatty acids and Lipids conference.
Dr Childs' research to date has investigated nutrients including dietary fatty acids, probiotics, and prebiotics. Experimental approaches have included assessment tissue composition, immune function, inflammatory status, immunosenescence, and the gut microbiota. Her scientific reputation has resulted in numerous invitations to speak at both national and international events and conferences.
Dr Childs holds considerable expertise in flow cytometry, and led a working group responsible for the development of flow cytometry facilities at the University of Reading, was appointed as a specialist advisor to the Food Standards Agency on the conduct and interpretation of analytical flow cytometry, and is Deputy academic lead of the Faculty of Medicine flow cytometry facility.
Dr Childs has received both student and peer-nominated teaching awards. Dr Childs received the staff-nominated Faculty of Medicine teaching award (2018), and Shine a Light award for collegiality and quality (2022). Dr Childs has received student-nominated SUSU awards including Faculty of Medicine's most engaging lecturer award (2018) and best pastoral support (2020).
Dr Childs is an academic integrity officer for the Faculty of Medicine. Her external education commitments include posts as external examiner at Liverpool John Moores University and Queen Mary University of London.
Dr Childs has an active role in professional societies, and is a Nutrition Society Ambassador for the University of Southampton, and a South East Regional Representative for the Association for Nutrition. Dr Childs is Associate Editor on the Editorial Board of Nutritional Immunology, a specialty of Frontiers in Immunology and Nutrition, an Editorial Board member of Nutrition Bulletin, and is Chair of the MyNutriWeb journal club.