The Nutrition Society is governed by the Board of Trustees who are supported by the Advisory Council. The Trustees, Committees, regional Sections and Student Section and Themes provide additional strategic input and advice on a range of different specialist and operational areas. The staff of the Society, led by the CEO, deliver the day-to-day operational activities directed by the Board of Trustees.
The Board of Trustees, headed by the Society's President, collectively set the strategic direction of the Society, are responsible for the business of the Society and oversee all of the Society's activities. Each Trustee is responsible for a specific area of the Society's work and is supported by a committee drawn from the Advisory Council, members of the Society with relevant interests and, in some cases, external specialists with appropriate skills for specific projects.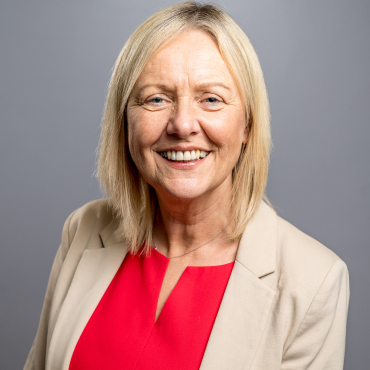 Professor Mary Ward
Organisation
University of Ulster
Mary Ward graduated from Trinity College Dublin with a BSc Hons in Human Nutrition and Dietetics. She is a registered dietitian and a Professor of Nutrition and Dietetics at the Nutrition Innovation Centre for Food and Health (NICHE), within the School of Biomedical Sciences at Ulster University, Northern Ireland where she has been involved in educating food, nutrition and dietetics students at undergraduate and postgraduate level for >25 years. Her research is focused on micronutrients, with a particular interest in the B-vitamins involved in one-carbon metabolism and their role in disease prevention from early life through to older age. She is also interested in the health impacts (including impact on micronutrient status) of transitioning to healthy diets from sustainable sources and is part of the All-Island Food Integrity Initiative which includes key stakeholders from academia, government and Industry from across the island of Ireland.
She leads an active research program at Ulster, where she heads up the Nutrition and Cardiovascular Unit and has vast experience of leading human trials in healthy and patient cohorts. She has published extensively in top-ranked international journals across several disciplines and has attracted significant external funding to support her research. She is committed to mentoring early career researchers and has supervised 25 PhD candidates to successful completion.
Mary has been a member of the Nutrition Society for almost 30 years, having served as an ordinary committee member as well as membership secretary and Chair of the Irish Section prior to her current role as President. External to Ulster sits on the Scientific Committee of the Food Safety Authority of Ireland, is Deputy Director of the Wellcome Trust-Wolfson Northern Ireland Clinical Research Facility and is a member of the Life and Health sciences committee of the Royal Irish Academy.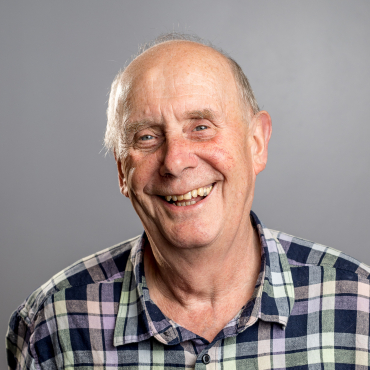 Professor Andrew Salter
Organisation
University of Nottingham
Andy Salter is a Professor of Nutritional Biochemistry in the School of Biosciences at the University of Nottingham. He has served as Director of the University's Future Food Beacon. (2022-2023) and as Head of Division of Nutritional Sciences (2006-2009 and 2012-2018). He will be retiring from the University in September 2023, but will continue to serve as Emeritus Professor.
He has worked extensively on the molecular mechanisms whereby diet impacts on lipid metabolism and metabolic disease, particularly cardiovascular disease. In parallel, he has developed a research portfolio looking at the sustainable production of healthy foods to meet the demands of the expanding and ageing global population. As Director of the Future Food Beacon, he oversaw an open research platform working across global food systems to help deliver sustainable food and nutritional security. This included the Future Protein Platform, which performed research into systems for production of novel protein sources (plant, single cell organisms and insects), to assess their nutritional value and to develop their use as human foods and animal feeds.
Andy is a Registered Nutritionist and has served as Secretary and Trustee of the Academy of Nutrition Sciences from 2019 -2023. He has also served as Honorary Scientific Officer and Trustee of the Nutrition Society (2012-2018).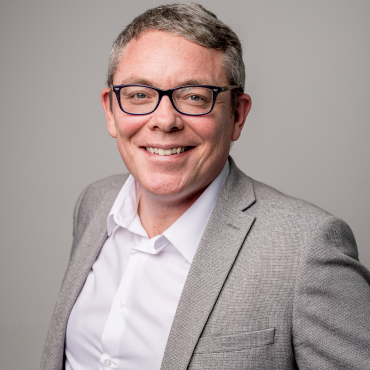 Professor Tom Hill
Organisation
Newcastle University
Tom Hill is Professor of Nutrition at Newcastle University. His research and teaching specialisms fall under four broad areas: nutrition in very-old age, micronutrients and health, food and health and biofortification strategies. Ongoing RCUK funded projects include:
Diet and health in 85+ year-olds (The Newcastle 85+ Cohort Study)
Egg enrichment with vitamin D (The Sunshine Eggs projects)
The nutritional profile of vertically grown crops (The Infarm2.x project)
Nutrition and healthy brain ageing (The NuBrain project)
Tom served on the editorial board of the British Journal of Nutrition and the Journal of Nutritional Sciences from 2012-2018 and is currently an editorial board member for Nutrition Research Reviews. He was membership secretary of the Nutrition Society, Irish section from 2006-2011 and was the local organiser of the Societies' 70th anniversary meeting, jointly hosted with the American Society for Nutrition which was held in Cork in 2011. He is one of four editors of the Nutrition Society, Introduction to Human Nutrition third edition textbook.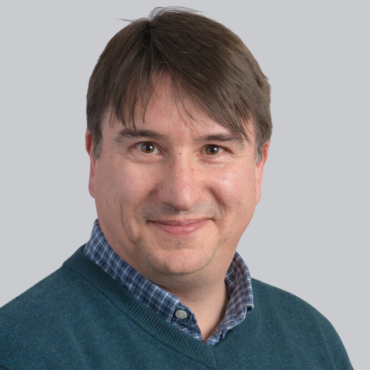 Professor John Brameld
Role
Honorary Science Officer
Organisation
University of Nottingham
John is Professor of Nutritional Biochemistry at the University of Nottingham. He teaches aspects of nutrition, endocrinology and metabolism on various degrees, including BSc Nutrition, BSc Animal Science, MSc Nutritional Sciences and MSc Animal Nutrition.
John's research interests fall into three broad areas: molecular nutrition, development of body composition and regulation of energy balance.
Current and recent research projects include:
• Regulation of tissue (muscle, fat and liver) growth and metabolism, combining metabolomics, transcriptomics and systems biology.
• Effects of vitamin D on muscle cell growth, metabolism and gene expression.
• Novel regulators of energy expenditure and appetite.
• Novel Protein sources and gut digestibility.
John is an experienced author and has co-written over 80 papers relating to animal and human nutrition.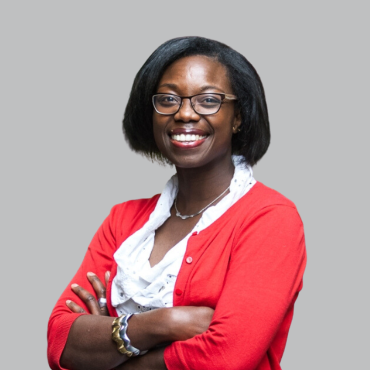 Barbara Bray MBE
Role
Honorary Officer for International Affairs
Organisation
Independent Registered Nutritionist and Food Safety consultant
Barbara Bray has 20 years' experience working in the agri-food sector in the UK and Europe, Middle East and African countries. Her career has covered fresh produce procurement and the provision of food safety advice and nutritional compliance information as Technical Manager with Bakkavor, an international food manufacturer. She regularly chairs meetings on nutrition and speaks at events on the subject of food production and nutrition.
In 2017, Barbara was awarded a Nuffield Farming Scholarship and her project on 'Vegetable Production For Specific Nutritional Need' reviewed biofortification initiatives and food policies in countries including China, South Korea, Australia and New Zealand. Her findings have inspired her to create solutions to encourage different parts of the food chain to collaborate and communicate more effectively with each other.
Barbara was awarded an MBE in the 2019 Birthday Honours list for 'Services to Food Nutrition'.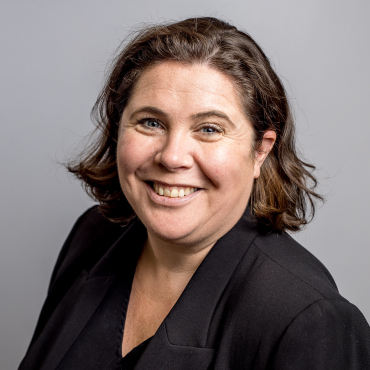 Professor Eileen Gibney
Role
Honorary Membership Officer
Organisation
University College Dublin
Associate Professor Eileen Gibney (BSc, PhD, MSc) has worked in the area of human nutrition since 1997. Graduating with a degree in human nutrition from Ulster University, she then obtained her PhD from the Dunn Nutrition Unit, University of Cambridge in 2001. She went on to complete an MSc in Molecular Medicine (TCD). Eileen held post-doctoral positions at the University of Newcastle and Trinity College Dublin, before joining UCD Nutrition in 2005. Her current research interests lie in the area of personalised nutrition, where she develops strategies and innovative technologies for personalised dietary and lifestyle feedback based on dietary, phenotypic and genetic information of the individual. She also conducts human intervention studies to examine the impact of consumption of food and food bioactives on markers of health.
She is a Deputy Director of the UCD Institute of Food and Health and a member of the academic staff for BSc Human Nutrition and several other programmes. She was Associate Dean of Teaching and Learning for the School of Agriculture and Food Science from 2015-2019, and is currently the Director of Executive Education. Eileen sat on the Board of the Irish Association for Clinical Nutrition and Metabolism (IrSPEN) from 2010-2019, and currently sits on the Public Health Nutrition sub Committee in the Food Safety Authority of Ireland.
Eileen joins the Nutrition Society as Trustee without Portfolio, where Eileen will support the Societies ongoing activities. Eileen has been a member of the Society since about 1997, when she was an undergraduate. Since then she has maintained an active engagement with the Society taking on several roles including serving on the Irish Section committee as an ordinary member and subsequently as Secretary. She has also served as Editor of the Nutrition Society Gazette and more recently, as Honorary Officer without Portfolio.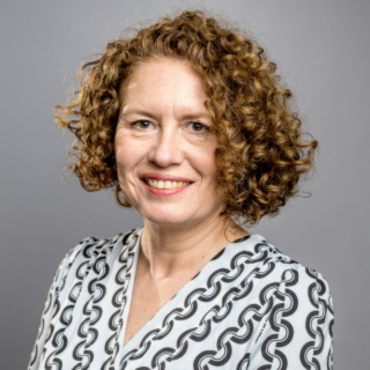 Dr Wendy Hall
Role
Honorary Programmes Officer
Organisation
King's College London
Dr Wendy Hall, BA (Hons), MSc, PhD, RNutr, is a Reader of Nutritional Sciences within the Nutritional Sciences Department of the School of Life Course and Population Health Sciences, Faculty of Life Sciences & Medicine, at King's College London. She completed her PhD (2001) on amino acids and appetite regulation at the University of Surrey where she stayed for another 2 years to research vitamin E metabolism. Following 3 years as a postdoctoral researcher at University of Reading, working on cardiometabolic effects of soy isoflavones and unsaturated fatty acids, Wendy was appointed to an academic post at King's College London in 2005. She teaches on undergraduate and postgraduate Nutrition and Dietetics courses, acts as Deputy Head of Department, Academic Lead for the Metabolic Research Unit, departmental Postgraduate Research Lead, and leads the undergraduate Research Methods module.
Wendy's research utilises clinical trials and observational study designs to investigate cardiometabolic disease risk and related conditions such as inflammatory skin disorders, as well as sleep-diet interactions and health. Ongoing projects include investigation of diet-health associations in menopause; comparisons of stearic and palmitic acid on cardiovascular health outcomes; a potassium-rich dietary intervention to investigate effects on sleep quality, nocturnal glycaemia and blood pressure; a Mediterranean dietary intervention in people living with psoriasis; and investigations into associations between diet and psoriasis severity/incidence using the UK Biobank database. Wendy has authored >95 peer-reviewed publications and was awarded the Nutrition Society's Silver Medal in 2016.
Wendy served as NS Theme Lead for Whole Body Metabolism/Nutrition and Optimum Life Course from 2018 to 2023. She is First Editor for British Journal of Nutrition and section editor for European Journal of Nutrition, and sits on the editorial board for the Nutrition Bulletin. She is a founder member of the NS Workplace Diet and Health Nutrition Society Special Interest Group.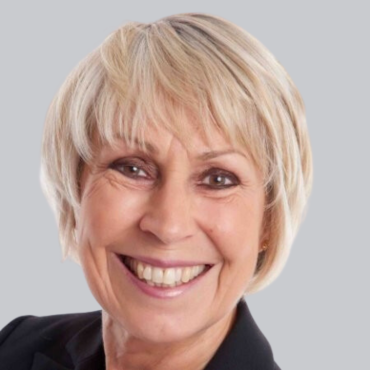 Penny Hunking
Role
Honorary Training Academy Officer
Organisation
Independent Registered Dietitian and Sports Nutritionist
Penny Hunking has written, researched and talked to consumers and professionals about virtually every aspect of diet, weight management and exercise.

Penny thrives on working with new and challenging projects with the aim of communicating clear nutrition messages. She works extensively with a range of clients providing them with innovative solutions to their corporate and national nutrition projects and is experienced in working as part of a team, delivering according to project guidelines and requirements.

A creative thinker with a strong background in programme development and execution, Penny is an accomplished writer, speaker and spokesperson.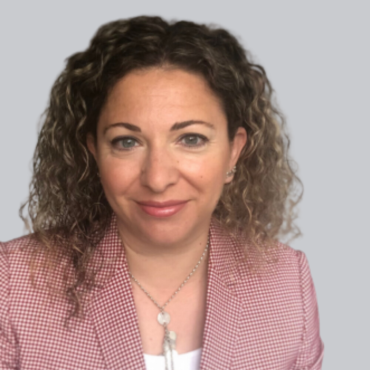 Dr Anastasia Kalea
Role
Honorary Officer without Portfolio
Organisation
University College London
Anastasia Z. Kalea (PhD, RD, SFHEA) is an Associate Professor (Teaching) in the Division of Medicine and an Honorary Associate Professor of the Institute of Cardiovascular Sciences at University College London. She is an Academic Director of the MSc in Obesity and Clinical Nutrition with over 20 years of research experience in the UK and USA studying the role of diet on cardiometabolic diseases.
Her research work has contributed to answering key questions on the role of trace elements, bioactive compounds, and advanced glycation products as metabolic regulators in vascular function, diabetes and its complications, hypertension and obesity. Her research interests rely in the areas of personalised nutrition and public health.
Dr Kalea has been a lecturer in academic institutions in the US and the UK since 2005, is a Senior Fellow of the Higher Education Academy, is registered with the Health and Care Professions Council (HCPC) as a Dietitian, and is a member of the British Dietetic Association. She served as an advisor for the UCL Gene Ontology (GO) Consortium and as a scientific committee member in national and international scientific conferences in Nutrition. She is an editor and reviewer for several peer-reviewed scientific journals in Nutrition.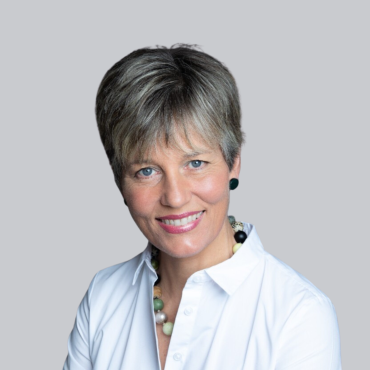 Dr Carrie Ruxton
Role
Honorary Strategic Communications Officer
Organisation
Nutrition Communications
Dr Carrie Ruxton PhD, lead consultant at Nutrition Communications, has over 20 years' experience as a registered dietitian and nutrition expert. Dr Carrie Ruxton is an award-winning dietitan, health writer and TV nutritionist. With a PhD in Child Nutrition and over 100 published articles on diet and health, Carrie has a strong grounding in nutrition science. She has an understanding of the food industry and its important role in the nation's diet.
As well as helping companies to develop healthy, innovative food and beverage products, Carrie regularly appears in magazines and newspapers, and has a number of radio and TV credits (Channel Four news, BBC Three's 'Honey We're Killing the Kids', Radio Scotland, Five Live, BBC Belfast).
Carrie has worked with a wide range of organisations including the NHS, Food Standards Agency, major food companies, ingredient manufacturers, the European Commission, PR agencies and national newspapers.
Carrie's expertise in communicating clear, evidence-based nutrition and diet messages has involved her in many different projects all over the world.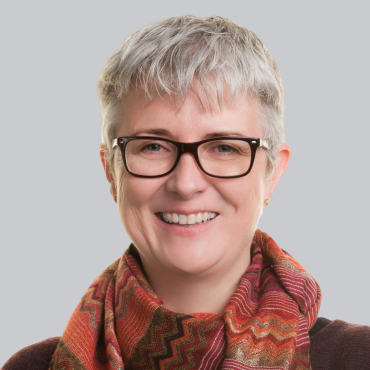 Professor Jayne Woodside
Role
Honorary Publications Officer
Organisation
Queen's University Belfast
Professor of Human Nutrition at Queen's University Belfast, Jayne - MA Hons (Oxon), PhD FSB - is part of the Centre for Public Health, within the School of Medicine, Dentistry and Biomedical Sciences. She is also Deputy Director of the Institute for Global Food Security, one of the University's four global research institutes.
Professor Woodside specialises in the use of biomarkers to assess dietary intake, conducting controlled dietary interventions examining clinically relevant endpoints, and trials promoting long-term dietary change. Jayne's ongoing research aims to determine the role of diet and lifestyle in the primary and secondary prevention of chronic diseases, such as cardiovascular disease, including intervention trials using whole food/whole diet approaches, and the development of interventions to promote behaviour change.