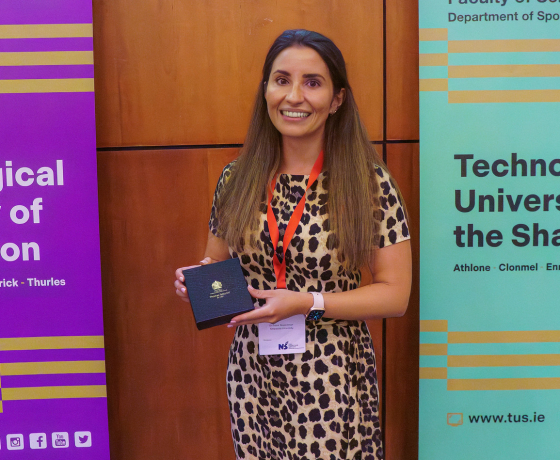 The Julie Wallace Award, in memory of Professor Julie Wallace and her sustained commitment to supporting and promoting early career researchers, is an award that recognises early stage scientific excellence in the field of nutrition.
The winner of the Julie Wallace award is invited to present their research at the Irish Section Conference in June. The winner is also invited to present a lecture about their career path at Nutrition Futures in September.
Applicants must be members of the Nutrition Society and within six years of higher degree graduation at application.
The award is open to all Nutrition Society members who meet this criterion.
Provided this criterion is met there is no limit to the number of times an application can be made. Each subsequent application must be a new submission made in full.
Candidates may request that any career breaks such as maternity leave or long-term illness be taken into account when determining whether the candidate is still within the eligibility period.
Applications will be judged by a panel of distinguished nutritionists from a variety of institutions and areas of expertise. Judging will focus on the following criteria:
Quality of academic publications
Evidence of a record of research funding
External recognition: contributions to conferences and professional Societies
External recognition: evidence of external collaborations
2014, Dr Kirsty Pourshahidi, Northern Ireland Centre for Food and Health (NICHE), University of Ulster, 'Vitamin D and Obesity: an update'
2015, Dr Aoife Ryan, University College Cork, 'Cancer-associated malnutrition, cachexia and sarcopenia: the skeleton in the hospital closet 40 years later'.
2016, Dr Matthew Kurien, University of Sheffield, 'The unresolved epidemic of malnutrition and the consequences to society'.
2017, Dr Mario Siervo, Newcastle University. ' Dietary nitrate and cardio-metabolic health in humans: is ageing an effect modifier?
2018, Dr Javier Gonzelez, University of Bath, 'Nutrition and hepatic glucose metabolism'.
2019, Dr Andrea Darling, University of Surrey, 'Vitamin D deficiency in western dwelling South Asian populations: an unrecognised epidemic'
2021, Dr Elaine McCarthy, University College Cork, 'Iron deficiency during the first 1000 days of life: are we doing enough to protect the developing brain?'
2022, Dr Caoileann Murphy, Trinity College Dublin, Ireland and Australian Catholic University, Australia, 'Nutrition strategies to counteract age-related sarcopenia: from old players to new kids on the block'.
If you have any queries or would like to find out more, please contact the Society's Events Officer at [email protected]
How to apply?
Applicants for the award should submit:
A full CV including evidence of publications and any scholarships or awards received
A statement of achievements within each category of the above judging criteria (up to 1000 words in total)
An abstract summary of the proposed lecture
The names, addresses and emails of two Proposers who are familiar with the applicant's work and who will support the application