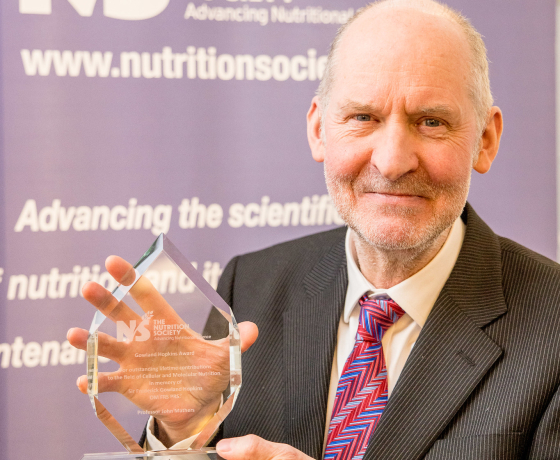 The Society's Gowland Hopkins Award is named after Sir Frederick Gowland Hopkins OM FRS PRS, who received the Nobel Prize in Physiology or Medicine in 1929 for the discovery of vitamins and was a Founder of the Society.
The award will be awarded to senior scientists within the area of Cellular and Molecular Nutrition.
This Senior Award is applicable to scientists within the area of Cellular and Molecular Nutrition. Candidates will have made a major contribution to the field. The Award is open to members of the Nutrition Society and to scientists in the UK and Ireland in closely allied fields who are not members; there is no upper age limit. Both nominations and applications are invited.
Nominations and applications will be judged by a panel of distinguished senior nutritional scientists.
To apply, candidates should submit the following:
Nomination/Application Letter: a one-page letter of nomination, or application,outlining the candidate's case.
Curriculum Vitae: a full CV including a detailed publication list and citations of the applicant's work as well as any other relevant information.
Key Publications: copy (in pdf format) of five key publications
The nomination/application letter, CV and five key publications should preferably be submitted as a single PDF.
2022, Professor John Mathers, Newcastle University, UK. 'Adventures in research on nutrition and cancer prevention'.
2019, Professor Paul Trayhurn, FRSE, University of Liverpool and University of Buckingham, UK. 'Through Fat and Thin – A Journey with the Adipose Tissues'.
Get in touch
If you have any queries or would like to find out more, please contact the Society's Conference Manager.