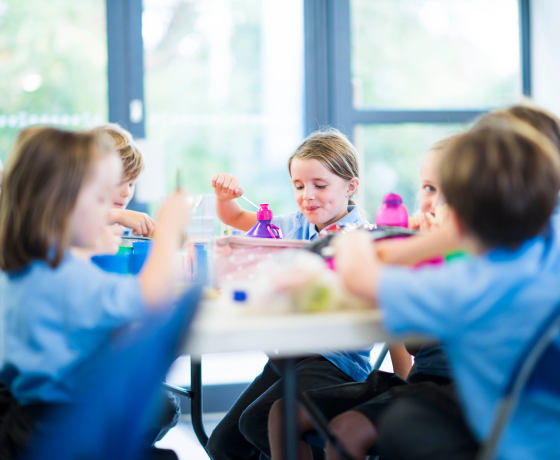 The Global School Health and Nutrition SIG falls under the theme of Food Systems.
Evidence shows that school meals contribute to all aspects of learning at every stage of a child's social and intellectual development. However, the delivery of school meals is not assured (or universal) and is of uncertain quality. This presents a challenge to nutritionists, an expectation that they use their technical experience, capabilities and skills to ensure that food and nutrition are integral to the educational system. Over 1.6 million children were unable to access education in 2020, and 370 million children were unable to access safe and nutritious school meals. For this reason, countries around the world have been invited by the UN to focus on how best they might address their own national needs by ensuring that the health and nutritional wellbeing of schoolchildren are supported, protected and promoted.
This SIG complements the work of the new School Food Systems SIG, GSHNRC and GENIUS and itends to work to secure and enhance national and international capability in the area of school feeding, and food, nutrition and health education. This proposal aligns with the strategies articulated in the Society's 2021 Strategic Plan (Building the global community for nutritional science), and its priority is to strengthen the impact and visibility of the Society and its members' contributions to global nutritional sciences.
The GSHN aims to support the Society in building international partnerships and encouraging collaborations, which create sustainable networks to promote scientific understanding, foster ethical behaviour, and help address global nutritional challenges in support of the UN Sustainable Development Goals. Additionally, the SIG hopes to enable the Society to support the careers and interests of its members, attracting practitioners of nutrition science in social enterprises, schools and the wider society in the UK and internationally.
Aims and Objectives
Conduct a gap analysis on geography, age and gender

Work with practitioners, educators, workers in food, catering and hospitality, parents and communities to identify most appropriate approaches to securing the needs of children and adolescents

Interact with relevant international bodies to ensure that approaches adopted and services provided have a suitable cultural sensitivity.

Create a database of nutrition and public health professionals interested in school health and nutrition (research and operations) to promote the health of schoolchildren and adolescents globally, but specifically those in low middle-income countries.

Facilitate global north-south collaborations for research and capacity building around school health and nutrition.

Discuss and identify key areas of research to expand on the existing evidence base on school health and nutrition, or fill any evidence gap

Facilitate collaborative working between researchers, academics, professionals, practitioners, and policy-makers

Advocate for the prioritisation, development and implementation of context-specific school health and nutrition interventions aimed at improving the health and nutritional wellbeing of schoolchildren.

Create a platform for members of the interest group to learn and share professional and operation experiences and research findings.
Chairs
(Co-Chair): Dr Robert Akparibo, Senior University Teacher (Associate Professor), University of Sheffield
(Co-Chair) Professor Alan Jackson, Lecturer, Honorary Professor, University of Southampton