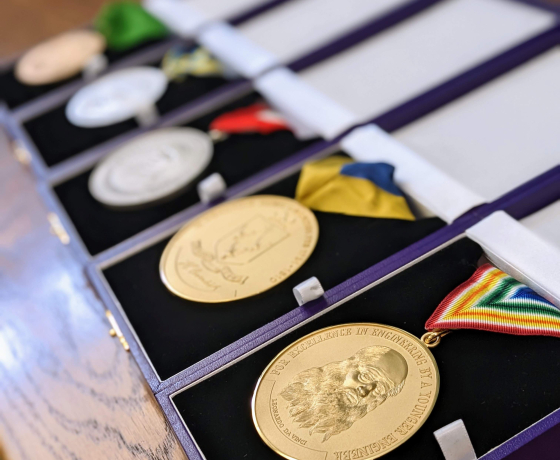 The aim of STEM for BRITAIN is to encourage, support and promote Britain's early-career research scientists, engineers, technologists and mathematicians, who are an essential part of continuing progress in, and development of, UK research.
This event, which will be held in the Houses of Parliament on 4th March 2024, aims to bring together early career scientists with parliamentarians and policy-makers.
Poster presenters should be in the early part of their career (MSc/PhD/Post Doc or similar) either in academia or in industry.
Prizes will be awarded in each subject category to the individuals who, alongside presenting excellent science and engineering, communicate their research in a clear and engaging manner:
Gold – £1000
Silver – £750
Bronze - £500
All gold medal winners will also be judged for the Westminster Medal, awarded for the most excellent science communication.
The closing date for applications is 27th November 2023.
Competition process
Applications open – 18th September 2023 – 27th November 2023
Finalist Selection Process – November 2023 / January 2024
Judges review all submitted applications and select the finalists in each subject category who will be invited to present. Finalists will be notified by the end of January and are asked submit a poster 2 weeks ahead of the competition date.
STEM for BRITAIN Finals – 4 March 2024
Finalists present their poster to judges and parliamentarians in the Houses of Parliament. We encourage finalists to invite their local MPs to attend this event.
If you have any queries, please firstly see the FAQs or contact the Science and Parliamentary Committee.