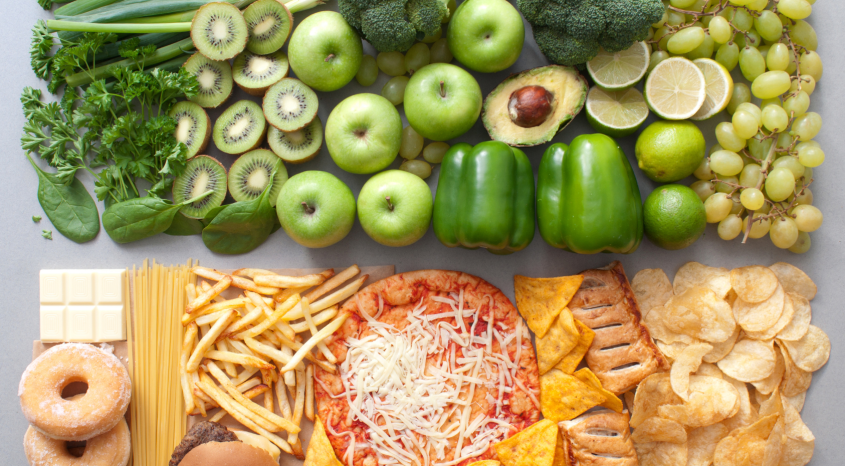 The Paper of the Month for August is 'Choice architecture interventions promoting sustained healthier food choice and consumption by students in a secondary school setting: a systematic review of intervention studies'. The blog is written by author Eva Andrea Schulte and the paper is published in Public Health Nutrition, and is free to access.
What we eat is influenced by a myriad of external factors: our mood, the occasion, friends and family, new food trends, the location, food presentation, to name a few. Many of our food choices are based on emotional or habitual rather than conscious decision-making. Most adults have acquired these habits over many years.
Scientists agree that adolescence is one of the most important times for our eating habits to form and that as teenagers we are especially susceptible to cues in the food environment which can be favourable as well as less favourable. Therefore, many initiatives have attempted to influence food choices of teenagers towards healthier options, mainly targeting schools, including approaches that involve changing the school food environment. One such intervention strategy is the implementation of choice architecture interventions (CAI).
An example of a CAI is as follows: A cafeteria wants to boost its vegetarian lunch option over the classic fish-and-chips offering. By putting the vegetarian option first in the serving line, placing it on a new, colourful plate with a smiling emoji giving a thumbs-up for choosing this dish with veggies from a nearby farm, the vegetarian option is presented in a more accessible and attractive way, and thus more likely to be chosen by the students. These CAIs unconsciously nudge them towards a healthier food choice, even though the availability of both dishes has not changed. Overall, CAI aim to change the environment without restrictions. Therefore, CAIs promise to be a more attractive method to encourage favourable eating behaviours among teenagers who generally do not respond well to foods being banned.
Our review aimed to find out how effective this approach is in secondary schools. We systematically searched the existing literature for CAIs conducted in schools for 11 to 18 year olds. We were especially interested in evaluating the impact of specific CAIs on students' food choices and to find out which types of interventions were most effective. Moreover, we wanted to see whether CAI effects are sustained over the long-term (more than one year), as changes in food choice could also be due to a novelty effect.
We found encouraging evidence that CAIs can serve as an effective tool in encouraging healthier food choices in teenagers for their school lunch. This seemed to be especially true when more than one CAI was implemented, that is, putting the healthier option up front and presenting it in an attractive way. One study even reported sustained positive effects after all CAI had been removed. However, the number of available studies for our review was limited and their quality was variable. Therefore, further high quality studies into the effectiveness and sustainability of CAIs are needed to make sure that we encourage schools to provide healthier food environments.